Youth Programs - September 2023
Youth Forum: Today's youth are tomorrow's leaders. At ICC West Valley we value our relationship with the next generation. We want our youths to feel connected with their culture and heritage, while also finding their own voice and staying true to their beliefs.

Our mission behind the Youth Forum is to build a community for our youths to express themselves without any inhibitions, and to cultivate peer-to-peer support and connection in a safe and non-judgmental environment. In addition, we want to help our youths to build leadership skills, explore their creative side and learn to give back to the community in their own way.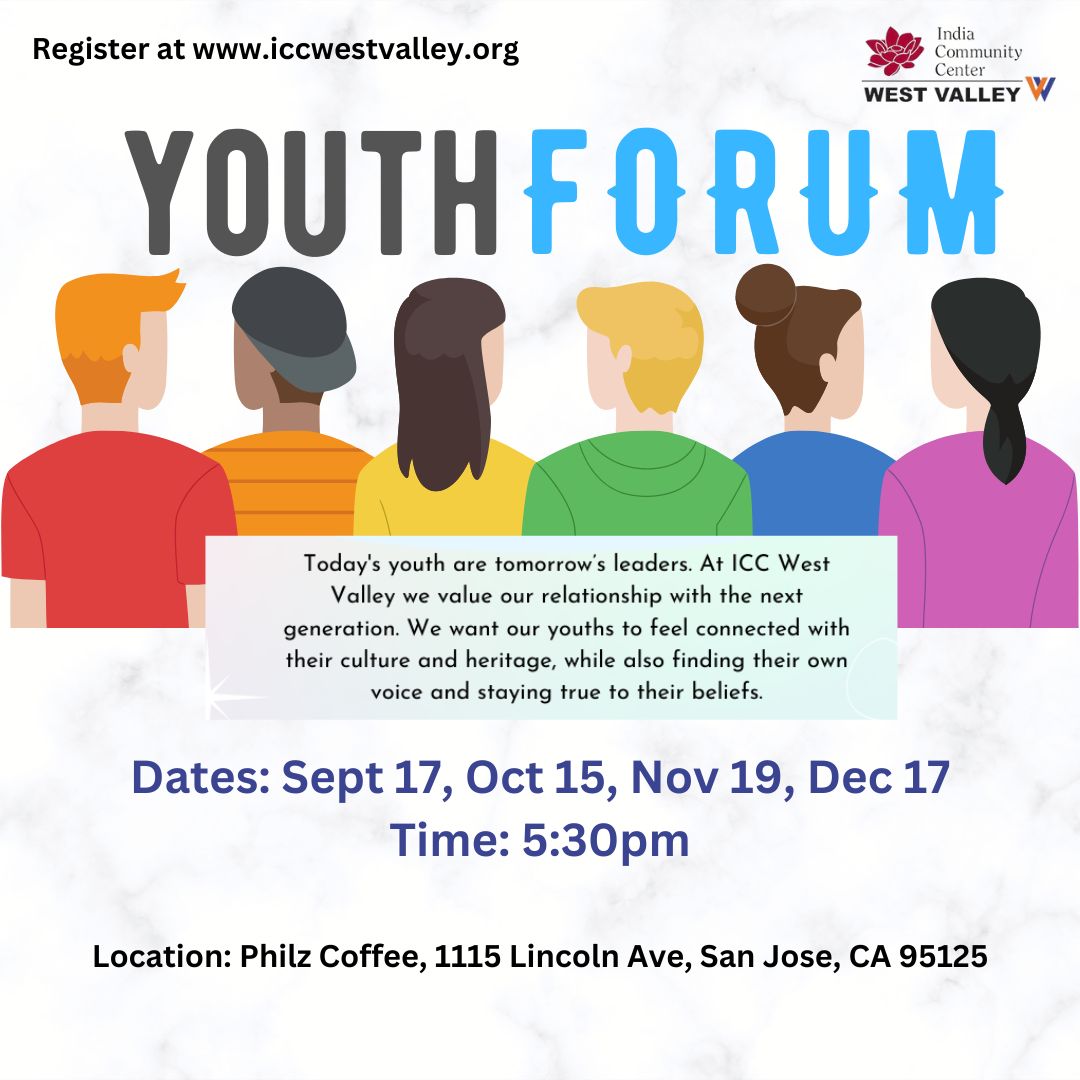 Upcoming Program Dates
Sun, Aug 20th
Sun, Sept 17th
Sun, Oct 15th
Sun, November 19th
Sun, December 17th
Time: 5:30pm
Location: Philz Coffee, 1115 Lincoln Ave, San Jose, CA 95125